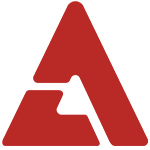 MBLAQ's G.O., KARA's Seungyeon, ZE:A's Siwan, SECRET's Ji Eun, and INFINITE's Sunggyu will all be making cameos in the upcoming KBS2 sitcom 'A Bit of Love' ('Remaining Love').

According to KBS reps, "The idols are not fixed cast members, but for about three weeks, they'll appear as the younger versions of the five main characters and leave a strong first impression."

G.O. will be playing the younger role of manly man Lee Jae Ryong, while Siwan will play the main character's crush (Kim Tae Hoon). Ji Eun is set to play the feminine character of Do Ji Won, while Sunggyu will play weak-bodied Lee Hoon. Seungyeon is warming up her acting chops by playing the main character's (Kim Sun Mi) younger self.

It's reported that the producers of 'Immortal Song 2' had a hand in picking the idols.

Check out the premiere of 'A Bit of Love' on February 18th KST!



Tip: Thanks to all those of you who sent this in.