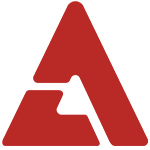 Crying Nut responded to CNBLUE and FNC Entertainment's official apology.

As a quick recap, Crying Nut filed a lawsuit against CNBLUE because the idol band previously performed Crying Nut's "Offside" on 'M!Countdown' back in 2010 and the recorded performance was later included in their DVD released in Japan. However, Mnet had stepped forward to say they would be taking responsibility for the lawsuit. Crying Nut responded by asking Mnet to not interfere in their lawsuit against CNBLUE. FNC Entertainment and CNBLUE then issued a formal apology on their website.

The following is Crying Nut's official statement.

Hello. We are Crying Nut. First, we are sorry that we are greeting you with unhappy news.

We seriously reflected about the problem between Crying Nut and CNBLUE, working hard to look at the situation without clouded judgement or bias. We are carefully writing this post. First, let us make it clear that we have no bad feelings towards CNBLUE and we do not want to use them in any way.

The situation started two years ago in the fall of 2011, where we received a phone call from a large company. They asked us if they can use CNBLUE's live cover version of Crying Nut's "Offside" because CNBLUE was releasing a DVD in Taiwan. We were confused by the random question, but we politely refused. We said that the live copy was fine, but politely refused the footage use in a DVD. We thought that was the end of it.

But we later heard that our song was used in a DVD released in Japan, and we were severely offended. And we also saw the video on YouTube by chance, and we heard our instruments and voice in the live version. They used our AR (All Recording or Original Recording), we saw the DVD and our pride was completely hurt, and we looked up if it was OK to do so under copyright and neighboring copyright laws. After that, we took legal measures.

We learned the problem with the broadcast along with the DVD production and distribution was with the broadcast station and the large company. While the copyright and the neighboring copyright problems were with CNBLUE.

We already took up the issue with the large company and received an official apology. And we wanted to also receive an apology from CNBLUE on the copyright issue.

But we thought that if there was another similar incident to occur in the future and the end result was just receiving an apology, another such damaging incident could occur. And if there was no legal precedence set, we also thought that powerless indie bands could have extremely unfair harm bestowed upon them if something like this occurred again in the future. Also because CNBLUE had a plagiarism issue before with the indie band 'xxx', we had to take time to accurately prepare legal measures.

We are clearly stating that our aim is not noise marketing through lawsuits with CNBLUE, or to stop a popular band's future because of money.

What Crying Nut wants to say is that matters of 'copyright and neighboring copyright' should not be so easily overlooked, but should be closely looked at with a resolution. If a band used the Beatles' AR and just used it for broadcast and commercial matters, do you think the situation would be the same?

We do not think that it is a such a matter where you can just simply say, 'We lipsynced since we were rookie musicians and we were told to do so by the broadcast station. Why are you being so narrow minded and picking on us for something like that, sunbaenim!' and to leave it alone.

They lip and hand-synced to another song's AR and even released a DVD. We thought it was unprofessional and could not understand it when they tried to appeal to our emotions by telling us that they had no other choice because of the broadcast station. We had a lot of different thoughts, such as 'Maybe we looked easy because we are an indie band?' or 'Maybe they don't know enough about copyright matters?'.

We then saw CNBLUE's official apology. We felt a little better and realized CNBLUE was also suffering, and we honestly had a lot of mixed emotions. But we also felt a bit bitter about the apology. We saw an article saying that they apologized sincerely and that they would try to stop another situation from happening....... But they didn't say how they were going to make an effort to stop it from happening. The reason why we took legal measures is to stop a re-occurrence so no future artist can be harmed. (Honestly, we wish there would be a good alternative.)

We spoke the truth to a large company and confidently gained our rights. And they acknowledged their wrong doing, so we were able to find a middle ground. We are also telling CNBLUE the truth and we are looking for our rights. It is okay if we are told that we have a double standard, or if we're called narrow-minded sunbaes? We are just telling the truth and we want to find our rights and our honor.

We do not want to hurt anyone and we also don't want to get hurt, this is the mindset of indie band Crying Nut.

Also, the legal compensation we would get from CNBLUE will be deposited to our legal firm to be donated for the copyrights in order to help grow the indie scene.

We heard that CNBLUE were also once an indie band in Japan. What is 'indie'? Simply, it is 'independence'? They create their own music, produce in their system, and distribute through a pretty independent method. The most important thing is to have full responsibility over their products and actions. 'Indie' is not marketing. It is a full mindset. We do not believe that wrongdoings should be avoided when you are part of an independent movement but had no choice because someone with power told you to simply do so.

'One truthful stroke' can change the world. From Crying Nut.