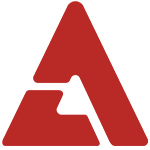 After kicking off 2013 with the pre-release of "Rain Sound", the hardworking boys of B.A.P have unveiled a group teaser photo for "One Shot"! As a special treat for allkpop readers, TS Entertainment has provided the teaser photos in advance of their official release!

Bang Yong Guk and Himchan's photos were revealed first, and then we saw the photos for Daehyun and Youngjae, followed by the maknae line of Jongup and Zelo. Finally, we have the boys together for the group teaser shot. As we have been seeing, it seems the boys will be returning with a charismatic and manly concept. The music video for "One Shot" is said to be a dramatic one, already piquing the interest of fans.

In addition to the title track, the mini album of the same name will contain 4 more tracks, and the album as well as the music video for "One Shot" will be released online on the 12th and the music video teaser will be released later today.

As mentioned earlier, "One Shot" is produced by Kang Ji Won and Kim Ki Bum, who composed songs such as SECRET's "Magic", "Madonna", "Shy Boy", "Starlight Moonlight", "Love is Move", and "Poison". They also worked on B.A.P's "Power" and "Warrior". The song will be the complete opposite of the pre-released track "Rain Sound", and is said to feature the powerful uniqueness of B.A.P and the song will have a realistic and serious tone.

Their label said, "'One Shot' is a song that is for B.A.P, by B.A.P, and of B.A.P. If your heart was stolen by the 6 blonde warriors through 'Warrior' 1 year ago, you'll be elated for the song's heaviness. If you saw a new charm for them through 'Crash' and 'Stop It', you'll be stolen away by the song's power."

Stay tuned as the boys will reveal the music video teaser in a few hours!