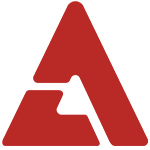 CNBLUE recently stopped by MBC FM4U's 'Jung Yeop's Blue Night' to promote their album 'Re:Blue' on the 18th. Fans were delighted to see them all together as they've been busy with individual schedules.

The CNBLUE members were asked what kind of roles they would like to take on in the future. Yonghwa shared his wish to star as the male lead in a teenage basketball drama, Jungshin surprised fans with his longing to take on the role of a murderous villain, Minhyuk asked for a role with a surprising twist, and Jonghyun revealed his wish to participate in an action drama.

The band, who's been doing very well with their latest single "I'm Sorry", also shared insecurities they had about their bodies. Minhyuk mentioned his flat butt, Jonghyun his quickly growing facial hair, Jungshin brought up the lines around his mouth, and Yonghwa his double eyelids that appear when he's tired. The members then teased each other, pointing out Jungshin's excessive 'nose sweat' and joking that Yonghwa was born with "the Himalayas of butts."