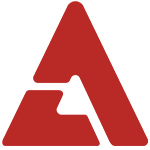 2AM's Jinwoon and actress Go Jun Hee revealed that they might not be the most compatible couple on February 16th's 'We Got Married 4'.

After meeting for the first time, the new on-screen couple began to discuss their likes and dislikes. Jinwoon stated, "I really don't like it when girls wear short dresses or sleeveless shirts." Go Jun Hee, who happened to be wearing a red miniskirt at the time, responded, "I like short skirts."

The 2AM member added, "I like vintage," to which Go Jun Hee replied, "Everyone's like that at your age. I used to like it too, but now I don't."

More differences in opinion between the stars were revealed when the topic of alcohol came up. Though Go Jun Hee doesn't drink alcohol, Jinwoon was revealed to be a very good drinker. The couple later found that they do have things in common, but their thoughts on some things were at opposite ends of the spectrum.

During his solo interview, Jinwoon revealed, "I think it's not going to be pretty when we lock horns later," expressing his worry.