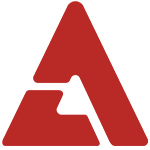 The viewers aren't very happy after watching Oh Yeon Seo and Lee Joon couple on the recent episode of MBC's 'We Got Married'. As previously reported, viewers had complained about the decision to keep the couple on the show.

The January 5th broadcast of 'We Got Married' showed the couples still enjoying their honeymoons in Hawaii. Oh Yeon Seo and Lee Joon's parts were still aired despite the complaints.

The episode showed Oh Yeon Seo and Lee Joon having a wedding ceremony of their own and holding hands for the first time. They also had some alone time on the beach plus a fun date. During the date, they put make up on each others' faces and seemed to enjoy one another's company.

However, due to Oh Yeon Seo's recent scandal with her co-star Lee Jang Woo from MBC's drama 'Oh Ja Ryong Is Coming', the viewers weren't able to enjoy the couple's episode. After the episode aired, the viewers shared their thoughts on the viewers' community board and commented things like, "I really couldn't watch it", "It just seemed fake", "I switched the channel because I couldn't watch it any longer", and "This is making fun of the viewers."

Watch the couple's segments below and tell us if you find it hard to watch. Are viewers overreacting?