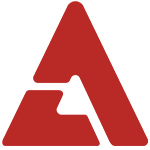 After School's UEE, currently hard at work filming her drama 'Jeon Woo Chi', recently posed happily with a few gifts sent in by her fans.

"What is this," she posted to her me2day. "I got snacks from kimyoojin.net and DC Inside's Jeon Woo Chi gallery. Thank you and I'll eat it happily. I'll work strongly until the very end."

UEE plays the role of Hong Moo Yeon in the KBS drama 'Jeon Woo Chi', now in its closing episodes. The final episode of 'Jeon Woo Chi' is scheduled to air on February 7.