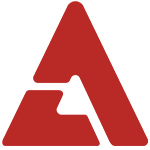 With SISTAR's successful sub-unit SISTAR19's comeback just around the corner, Starship Entertainment raised expectations even more with a special release of a backstage photo from the music video set of their title track, "Here Then Gone".

In a change from the white, innocent look embodied in their teaser images, the still cut from the set shows Hyorin and Bora dressed in sexy black with charismatic looks on their emotional faces.

Posted to their official Twitter account, the new backstage picture is sure to leave their fans even more desperate for the full release of SISTAR19's comeback album after their successful debut with "Ma Boy" in 2011.