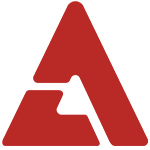 Legendary idol group Shinhwa will be holding an exclusive concert in honor of their 15th anniversary ahead of their comeback this March!

The group had previously promised a comeback and a concert, and they have once again kept their promise as details about their concert and comeback have been revealed! It is now known that the group's 15th anniversary concert will be held on March 16th and 17th at the Olympic Gymnastics Arena in Bangidong, Seoul.

A representative revealed, "For all of the fans who consistently showed their support throughout the past 15 years for Shinhwa who debuted in March 1998, March will have a special meaning. Last year and this year, the members want to fulfill their promise with their fans and are working hard to prepare so we ask for your love and support."

It's also said that Shinhwa will be releasing their next album in April after their concert.