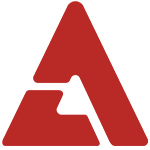 Leeteuk talked about what he was fond of now that he's in the army.

On the 4th, MBC's 'Section TV' had a segment on the musical 'The Promise'. It featured Leeteuk, Yunhak, Ji Hyun Woo, Kim Moo Yeol, Lee Hyun, and Jung Tae Woo.

On the segment, they were asked, "What is the most precious to you now that you've enlisted?". Leeteuk answered, "My family and girl groups". Jung Tae Woo joked, "What's the name of the SISTAR member that I like?", to which Leeteuk wittily replied, "You're married".

Leeteuk continued, "I am especially experiencing an incredible gratitude towards HyunA. HyunA, please work harder. I love you", causing everyone to laugh.