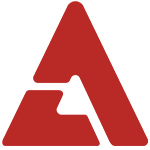 It looks like fans of the Oh Yeon Seo-Lee Joon couple on 'We Got Married' may be able to breathe a sigh of relief.

Oh Yeon Seo's camp has denied that the actress is a couple with her 'Oh Ja Ryong is Coming' co-star Lee Jang Woo on the January 4th broadcast of MBC's 'Section TV Entertainment Relay'.

On the show, the agency stated through a phone call, "The two are not dating. They're a sunbae and hoobae of the same university, and they became close while filming the drama. We believe that there is no possibility that the relationship will develop into something more than a friendship in the future."

However, the bit about the relationship not being able to progress does come as bit of contrast since their official press release on the matter was worded differently, as they stated, "Although they could officially become a couple with time and if their emotions remain mutual, right now, it's hard for us to say that they are officially in a relationship."

On the other hand, Lee Jang Woo's agency has remained silent on the issue.