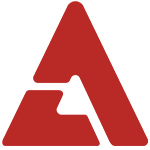 The cast of 'School 2013' joked that Lee Jong Suk and Kim Woo Bin are in love with each other.

The special for the popular drama aired on the 29th under the name, 'School 2013 Special - Let's Go to School'. The show revealed the best five scenes of the drama, and the #1 scene turned out to be the teary make up scene between Lee Jong Suk and Kim Woo Bin's characters.

After Lee Jong Suk saw the scene, he commented, "Kim Woo Bin and I are friends from when we were models. That's why I was more at ease when we were acting together. It was cold, so I couldn't get my emotions right, but he helped me a lot." The two were already good friends offscreen, but they've gotten even closer after 'School 2013'.

When Daniel Choi heard this, he joked, "It was a little weird to see them lying down together in some scenes." Jang Nara also added, "I think they're actually in love with each other," causing the studio to laugh.

In response, Kim Woo Bin placed his hand on Lee Jong Suk's thigh.