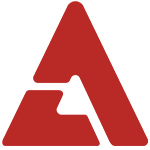 Comedian Kim Shin Young and Super Junior's Shindong have been confirmed to be leaving 'Show Champion'.

The two stars have been hosting the MBC Music show since early last year, but they've decided to drop out of the show due to scheduling conflicts. It's also been decided that 'Show Champion' will be broadcast live rather than airing its usual pre-recording.

A representative from the show commented, "Kim Shin Young and Shindong will be leaving the show after the upcoming reformat. There's no particular reason other than that instead of being filmed on Tuesday, the show will now air live on Wednesday. They wanted to host together, but they couldn't change their schedules, so it was decided that they would leave the show."

Though there aren't any solid plans, the new 'Show Champion' is planned to begin late-January or early-February. The new hosts have not been chosen as of yet.

Are you sad to see Kim Shin Young and Shindong go?