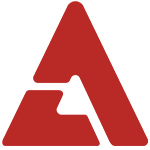 Girls' Generation's Jessica revealed that she feels a bit misunderstood.

On the January 15th broadcast of MBC FM's 'Younha's Starry Night', Girls' Generation's YoonA, Hyoyeon, Sooyoung, and Jessica featured as guests.

During a segment in which the radio host asked the members about their troubles and concerns, Jessica shared, "Even though a lot of time has passed, there still seems to be a lot of people who judge [me] by my appearance. [It's not like I can come forward and do something about it.] It's something that's been troubling me for a while."

Jessica expressed frustration at the fact that people continue to perceive her as an "ice princess" because of her chic, cold appearance.

Sooyoung commented, "That's something that all celebrities worry about," and Jessica went on, "I think it's a little worse in my case. My nickname is 'ice princess', and I think I look standoffish, but that's just how I look. What can I do about that?"

The other Girls' Generation members comforted Jessica, saying, "Jessica's cute and has a lot of aegyo", "She's not fake. She's honest and dislikes being two-faced", "It's because you look so high class", and more.