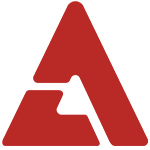 Girls' Generation shared their honest thoughts on their song and choreography for "I Got A Boy" during an interview for their comeback at Shinsadong's SM Everything on the 8th KST.

Seohyun shared, "It was our first time trying this genre, and the tempo changes all seemed unfamiliar. I couldn't tell where things were in the composition. It isn't a hook song that quickly catches people's ears, so I think it was more [strange]. But once you hear our song and scratch the surface and keep listening to it, you will discover fun elements to the song. The members also began to like it more after listening to it not once, but 100 times. At the time of our debut, we wore sneakers and did music that matched the teenage generation. Afterwards, as we entered our 20s, we had a lovely image as we wore white t-shirts and jeans and wanted to do more mature music."

Taeyeon shared, "The trend is like this nowadays and this is the image we were aiming for, so I would like for [fans] to understand that this is 'Girls' Generation' style even if it's not their personal style. It's not like the 'Kissing You' Girls' Generation has disappeared. The choreography is nothing new and is choreography that we have been learning and practicing since before our debut. It reminds us of our trainee period, and it was more fun that way. Although it is a drastic change, the dance moves were moves that we did since we were young, so it was comfortable and fun. Rather than shortening the choreography, the beginning starts off with acting and shows the importance of our balance, and even though we do multiple performances, it was different each time. For the choreography practice, we had to act out the music video. We couldn't just memorize the choreography. We had to understand the story of the song and practiced harder because it was our first comeback in a long time. The unfamiliar style and having to act out a musical for the song led us to adjust the choreography and arrangement of the song multiple times."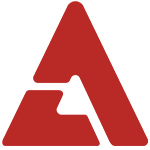 Tiffany stated, "[This] music [is age appropriate] and goes well with the concept of our present image. Rather than a transformation, it is a natural change that came with our age, I hope fans will watch us mature... The song is very long, and after doing this type of dance after a while... After only doing pretty dances, performing dances that are tough on my stamina [makes me] have to rest for 20 minutes after doing the routine once. Even the staff say that they feel like they're losing weight just by watching us. I think that it would even be difficult for male groups to pull off. But after coming back for one week, my stamina got better, and I found new energy through this choreography."

Hyoyeon shared, "It's not a requirement, but there is pressure [to change]. We have to show a new side, and we worry about what to do if we don't meet people's expectations."

Yuri shared, "At first, it was a little shocking. It is a far step from our usual choreography, so I worried if all nine members could pull it off. But the current choreography was so similar to the style we learned during our trainee period, so once we started practicing, it became exciting. We wanted to perform well, so we asked for more time to practice. Like looking at a musical, there were many elements to express so these days every time I stand on stage, watching the various, fun [actions] of the members is exciting... There is fear about taking a risk. The pressure is not exactly that 'Girls' Generation have to be like this,' but there is pressure among the members to show a more mature and upgraded image from our previous album. We should show a cooler and more mature image. Although we get nervous and worried each time we release a new album, can we achieve the recognition for the growth we're thinking of? The practice we've done so far was satisfying and fun, and we are grateful for it."

Source + Image(s): MyDaily via Nate