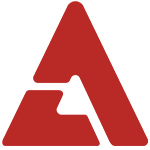 CNBLUE was the biggest attraction for fans at the amusement park.

On January 24th, CNBLUE had some fun filming for KBS' 'Entertainment Relay- Guerrilla Date' at an amusement park.

Although it was a weekday morning, the members were immediately surrounded by a large amount of fans. Due to the overcrowding, additional security was called in, and filming was temporarily delayed.

The large gathering wasn't too surprising as CNBLUE has been receiving tons of love since their recent release, "I'm Sorry".

CNBLUE's 'Guerilla Date' will air on the 26th at 9:15 pm KST.