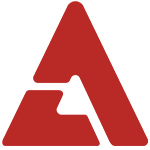 Idol band CNBLUE has brought up the ratings of 'Gag Concert' by appearing on the segment 'Discoveries of Life'.

According to Nielsen Korea, the January 27th airing of the segment 'Discoveries of Life' from 'Gag Concert' obtained a rating of 28.1%, making it the most viewed segment of the day.

On this airing, CNBLUE's Yonghwa, Jonghyun, and Minhyuk appeared as Shin Bora's past love interests and showed their hidden comedic side. One funny scene shown was when Shin Bora had to choose which one to kiss out of the three, but was yet again interrupted by Kim Kiri.

The other segments that also obtained high ratings that day were 'A Beggar's Dignity' with 24.7%, 'Madame Jung' with 24.2%, and 'Willful Negligence' with 22.5%.

On another note, 'Gag Concert' obtained an overall rating of 19.2% for the episode.