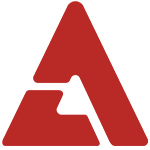 Earlier today, Mnet revealed a preview for 'Voice Korea Kids' ('Voice Kids' for short), featuring profiles of the show's three coaches/mentors.

The shows coaches, Yoon Sang, Seo In Young, and B2ST's Yoseob will serve as mentors as well as judges for the contestants who range in age between 6-14.

It was also recently announced that former KBS announcer Jun Hyun Moo has been appointed as the show's MC.

Watch the preview below and don't forget to tune in for the premiere of 'Voice Kids' on January 4th!