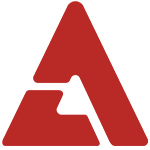 Sweet Sorrow will be releasing a Christmas digital single called "Story of December".

"Story of December" talks about the emotions of lovers who start dating in the winter, the happiness of Christmas, and the romance of the falling snow. Sweet Sorrow's trademark soft melody and harmony will definitely make for a perfect Christmas song.

Their label commented, "It's cold, but after running after your loved one, warming their hands, and sharing earphones, listen to 'Story of December'  and the 4 gentlemen of harmony will appear and shoot Cupid's arrows to make the cold air warm and toasty."

The song will be released on the 7th.