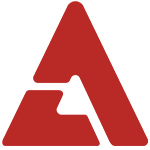 Rainbow's Noeul tweeted her thoughts after finishing their mini-concert, held together with fellow girl group Dal Shabet.

"How was today's Dal.Komm Coffee performance?" she asked. "A lot more people came than I expected so I was nervous ㅠㅅㅠㅎㅎ I could've done better!! So sad ㅜㅜ but it was nice seeing our fans up close again +_+ㅎ Thank you for coming to see us♥"

The two girl groups recently held a small coffee-shop event for their fans, held in conjunction with Dal.Komm Coffee's 'Veranda Live' project.