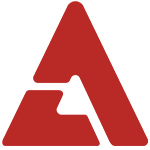 Actor Lee Jae Yoon is the latest star to join the cast of SBS's upcoming drama, 'Queen of Ambition'.

On December 20th, representatives of his agency confirmed the news and revealed, "Lee Jae Yoon will be playing the role of Joo Yang Hun, the step-brother of Da Hae (played by Soo Ae)."

Lee Jae Yoon's character will develop feelings for his step-sister, however, he will act as a 'guardian angel' and go through extreme measures to protect his sister. Different from his kind and ideal character portrayed in his previous project, Lee Jae Yoon will show a completely different image through this drama.

The actor will join TVXQ's Yunho, Kwon Sang Woo, and Soo Ae in the SBS drama set to premiere in January 2013.