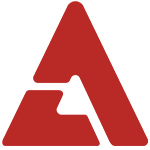 Psy revealed why he dropped out of Boston University.

MBC aired a documentary on Psy titled 'Psy GO, Gangnam Style's Legend' and one of the segments featured the lecture he gave at Oxford University.

During the lecture, he confessed, "For 12 years from elementary school to high school, my grades were very poor. I was different from all of you gathered here. You are all good looking, and even the men were pretty. When I debuted in Korea, it was a disaster. I thought only smiles and laughter could make me a pretty guy, so I did a lot of that." He continued, "When I was 15, I saw Queen performing at the Wembley Stadium. They performed 'Bohemian Rhapsody', and it was a shock."

Psy also confessed how he had dropped out of Boston University after a semester to attend the Berklee College of Music. He said, "First, I attended Boston University, but I quit after a semester. I bought a lot of things with the tuition money. I didn't think I could learn creativity from someone else. I wanted to learn the creative process by myself, and I put that thought into action."