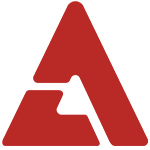 Photographer Jo Se Hyun guested on the December 24th episode of MBC's 'Happy Day' and praised Girls' Generation's Tiffany for her positive personality.

Reporters visited the scene of the photographer's photo exhibit, 'The 10th Letters from Angels', for the release of his new pictorial on raising awareness for adoptees and single mothers.

The photographer commented, "If we combined all of the fees that the celebrity models should have been paid for for their participation, it would amount in the billions of won (7 figures in USD). If it were not for their support, I don't believe that the stereotype on adoption would've changed this quickly. A while ago, Kwon Sang Woo had a photoshoot with a child that had surgery for a heart disease, and he was very upset for him."

He continued, "During Tiffany's photoshoot, the child accidentally urinated on her. (Instead of getting distraught), Tiffany said, 'Children's urine is like medicine for the skin. It's good for you.' I realized then that Tiffany did not have just a pretty face but a beautiful heart as well. It really made me see her in a new light."