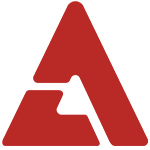 Moon Hee Jun (35) revealed his 'ideal type'.

On 'Happy Together 3', the MCs and the panel tried to make a couple out of Sayuri and Moon Hee Jun.

After their attempt, Moon Hee Jun blurted, "I like women who are a lot younger than me. I like women who are 12 years younger than I am. I like leaning on women. I want her to have a better body than I do."

The MCs laughed at his rambling, saying, "Your words don't match up", "Are you saying that you like young, beautiful people?", and "What do you mean, you want someone you can lean on?".