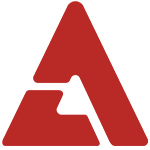 Rising rookie band LUNAFLY headed to Japan to greet their overseas fans.

On December 1st, the group made their appearance at Tokyo's FM Hall in Japan, where they successfully concluded their first overseas solo live.

Before proceeding with their performances, LUNAFLY expressed, "We're very thankful for being able to hold a solo live concert in Japan just two months after our debut and we're also very nervous. We've prepared a lot."

LUNAFLY began their string of live performances with their English track "You Got That Something I Need", followed by a cover of Hirai Ken's "Close Your Eyes".

The trio then put on a series of solo performances before coming together to perform their sub-track "One More Step", captivating the hearts of their Japanese fans with their beautiful harmonization.

As their solo live was gradually coming to an end, the members commented, "We'll work hard to become more active in Japan," and treated fans by performing "How Nice Would It Be" as well as their upcoming single "Clear Day, Cloudy Day", which is scheduled to release on December 5th. When fans chanted for an encore, LUNAFLY responded by performing "Jingle Bells".

In addition to the mini-concert, LUNAFLY held a special 'high touch' event for fans who attended.