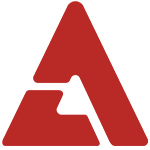 After successfully wrapping up his opening show of 'Bad Jazz Bar' in Daejeon on the 15th, J.Y. Park continued to impress in Busan in front of 3,000 fans on the 21st.

J.Y. Park opened up the stage with an exciting performance of "The House You Live In" accompanied by a 15-member live band and chorus. However, nobody could ignore the highlight of the show, which was his 19+ performances. The singer grabbed the attention of fans with his provocative performance of "Elevator" and invited a female fan to the stage and onto a sofa bed, where he proceeded to perform shirtless for her.
He also performed his self-composed songs, "
You're the One
", "
I Already Have A Woman
",
Se7en
's "
When I Can't Sing
", and
Wonder Girls
' "
Be My Baby
", much to the delight of fans. He concluded the intimate concert by brightening up the atmosphere with his hit classics, "
Don't Leave Me
", "
She Was Pretty
", and "
Honey
", which had fans in their twenties and sixties passionately following along. The performances didn't stop there as he also gifted the fans with a Christmas carol performance for his encore stage.
J.Y. Park stated,
"I am happy that I get to spend the end of the year with my cool Busan fans, and I thank you for your love and support."
'Bad Jazz Bar' will continue with concerts in Busan on the 22nd, Daegu on the 24th, Incheon on the 25th, and Seoul from the 28th-31st.