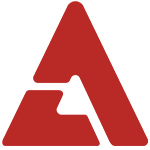 Girls' Generation's Tiffany has been named as the official endorsement model for Global Hope.

SM Entertainment stated, "Tiffany was recently appointed as the endorsement model at the Global Hope office. There was also a personal meeting with two children from India and Myanmar, who Global Hope supports."

Tiffany herself commented, "I hope to be a small help to the global village children who have not lost hope for their future. I'll use my strength as the ambassador for Global Hope, so that the children of the global village can grow into global leaders."

Global Hope provides support for abandoned and orphaned children.