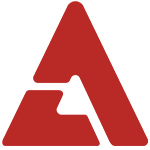 After singer Yoon Jong Shin teased fans and viewers with a photo during a recording session, the performance of Brown Eyed Girls' Ga In featuring Yoon Jong Shin and Yoo Hee Yeol has finally aired.

On the December 21st broadcast of the Christmas special of KBS's 'Yoo Hee Yeol's Sketchbook', the three singers collaborated for a special performance of "Gaze" off of Ga In's 2nd solo album.

Ga In opened the performance by putting on a sexy pole dance before going on to seduce both Yoon Jong Shin and Yoo Hee Yeol, which causes him to have a bloody nose.

Check out the sexy, yet hilarious performance below!