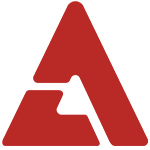 SBS' 'Cheongdamdong Alice' apologized for the offensive words that were captured on screen when closing up on a bank statement during an episode.

The staff used the official homepage to apologize to viewers, writing, "We bow our heads down in apology for showing offensive words on the bank statement book. We promise again to do our best to never have these kind of mistakes. We ask for forgiveness once again from our viewers".

On the 8th's episode of 'Cheongdamdong Alice', a bank statement book with money saved by Moon Geun Young's character for her boyfriend was revealed. She had wrote little notes with every deposit, writing, "Destiny is made from effort", "Oppa, have strength", "Rest for a little bit and and recharge", and "Beautiful life". However, the last and the most visible line read, "F*cking morons", shocking viewers.

Viewers who saw the apology said, "I hope these things doesn't happen again", "Please be a little more careful next time".