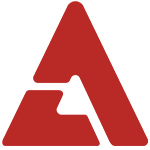 Brown Eyed Girls' Ga In revealed that she wishes she could erase her past.

On the December 15th episode of KBS 2TV's 'Entertainment Relay', the Brown Eyed Girls appeared on the show's 'guerilla date' segment. Ga In was asked if there was any footage or clip of herself she wished could be deleted forever. She and her members hesitated answering at first, simply smiling instead.

Ga In finally answered, "I want to erase everything before I turned 22 years old," surprising everyone. The members then quipped, "So if you're reborn, do you want to be reborn as a 22-year-old?"

On her trendsetting eyeliner, she commented, "[Eyeliner] is to me what eyeglasses are to Pororo."