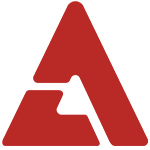 B.A.P, Psy, Lee Byung Hun, and Super Junior's Siwon will be featured in a Discovery Channel documentary on Korea, which will air on December 15th and 16th.

B.A.P's agency TS Entertainment revealed that throughout the two days it airs, the documentary will be played in 34 countries and around 185,000,000 households, introducing Korea to viewers. The 'Finding Hallyuwood' segment belongs to a series of 5 documentaries called 'Korea Next', including 30-minute segments on K-pop, nature, traditional culture, religion, and the IT (information technology) industry.

B.A.P, Psy, actor Lee Byung Hun, and Siwon will be featured in the December 15th segment of the documentary and will be introducing the K-pop generation, as well as discussing its future. B.A.P will be appearing with TS Entertainment vice-president Won Keun Yeon, explaining how the K-pop system works, the story behind B.A.P's debut, as well as the secrets of the success of K-pop both domestically and overseas.

TS Entertainment stated that along with their success from their debut and high rankings on various music charts, including the iTunes Hip Hop Album chart, they expect B.A.P's popularity to become further solidified through their position in this documentary.

In related news, B.A.P received the 'Mnet PD Choice Award' on November 20th at Mnet's '2012 MAMA', along with the 'Male Newcomer Award' and 'Choreography Award' at the European 'So-Loved Awards 2012'.