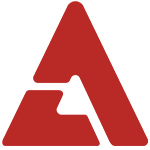 Actress Park Won Sook shed tears while thinking about late Choi Jin Shil, who committed suicide in 2008.

On the December 21st broadcast of MBC's 'Good Day', Park Won Sook appeared on the program as a guest alongside other actors like Choi Bool Am and Yang Taek Jo.

During the episode, the actress shared memories she had of Choi Jin Shil and also revealed that she deeply regrets turning down a favor from the late actress.

Park Won Sook began by saying, "About a month or two before Choi Jin Shil committed suicide, I received a call from her one morning. I was in Namhae County at that time. We had a relationship where we would often have personal conversations, but I was very surprised when I received a call from her at 3:30 in the morning."

"She called and asked me if I could appear on tvN's 'Taxi' with her. I thought I heard her wrong. I was angry at her for calling me early in the morning for something that wasn't very important. I thought to myself, 'Why is she waking me up at 3:30 in the morning?' and asked her whether she was drunk. I told her that we should talk next time and coldly hung up on her."

The actress then began to shed tears as she shared, "After thinking about it, it turned out that she just wanted to have a conversation with me. It still troubles my mind and I tremendously regret turning down her last request. Because she was a young junior of mine, I thought she was happy and living well. I really didn't know she was going through a difficult time and needed someone to talk to. Every time Choi Jin Shil is mentioned, I think back to that time when we talked on the phone and I truly regret not doing her the favor."