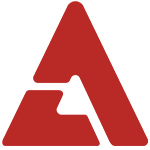 Actress Park Shin Hye has confirmed that she's a natural beauty.

On a recent broadcast of tvN's 'Taxi', Park Shin Hye, who was a guest on the program alongside actor Yoon Si Yoon, was questioned if she had ever gone under the knife.

MC Kim Gu Ra remarked, "Celebrities are known to receive [facial] injections and other stuff, but your face has not changed at all." Jun Hyun Moo then asked whether she received cosmetic surgery, to which the actress confidently answered, "I've never had it."

Upon hearing her answer, Kim Gu Ra remarked, "Her face is like the Amazon," causing Park Shin Hye and others to burst into laughter.