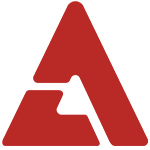 On the December 24th broadcast of SBS' 'Healing Camp', actress Kim Hee Sun opened up about her male co-stars and garnered interest for complimenting actor Won Bin on his visuals.

Kim Hee Sun recalled the handsome actors she worked with over the years and shared, "I've acted alongside Lee Byung Hun, Kim Suk Hoon, Song Seung Hun, Go Soo, Joo Jin Mo, and Jo Seung Woo."

MC Kim Jae Dong then asked, "Is there a special reason for the way you listed them?", to which the actress responded, "Definitely not. Oh I've worked with Won Bin too, but he wasn't my counterpart. But he is really good looking. I thought to myself how there could be such a man (like him)." Kim Hee Sun previously starred in the 1997 drama, 'Propose', alongside Ryu Shi Won and Won Bin.

She continued, "There's also Ahn Jae Wook who was my drama partner", making viewers jealous at her lineup of handsome actors.