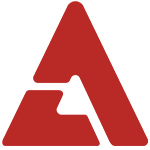 2NE1 will be releasing a 'live CD' including live versions of their songs from their concert 'New Evolution in Seoul' today (December 4th)!

Starting this past summer, 2NE1 had their first global tour 'New Evolution' and captivated their devoted fans around the world.  Those who have worked with famous artists Michael Jackson, Beyonce, and Lady Gaga also worked on this concert, further upgrading the performances.

2NE1's global tour kicked off with back to back concerts in Seoul on July 28th and 29th, 2012, and touched fans with their unrivaled powerful stage and sound. It is from this concert that the new live CD has been recorded.

Divinity Roxx, who was the sound director as well as bassist for Beyonce's world tour, participated in 2NE1's concert as well. And so, a new band sound can be heard for 2NE1's hit tracks like 'Fire', 'I Don't Care', 'Can't Nobody', 'I Am the Best', 'I Love You', and more on this new live CD.

The 2NE1 live CD 'New Evolution in Seoul' will be released offline as well as online through YG Music and iTunes on December 4th.  There is also a planned DVD release featuring their heart stopping live performances coming up at a later date.