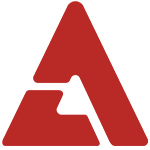 Younha made Go Hyun Jung cry.

On the upcoming episode of SBS' 'Go Show', Younha, who is currently receiving a lot of love as a participant on 'I'm a Singer 2' appeared as one of the guests.

Though she is considered to be one of the original 'nation's younger sister' and is known for her powerful voice and incredible piano playing skills, Younha revealed that she went through difficult times as well.

She debuted when still in her teens and had activities in Korea and Japan. She stated, "I was so busy that I did not even know what I was doing. Even when I met my friends, there was nothing in common that I could talk to them about."  Then she revealed what made her decide to overcome her slump as well as the difficulties of puberty.

Because of her honest confession, Go Hyun Jung wholeheartedly agreed with her and began to cry.

This episode of 'Go Show' will air on November 30th at 11:05pm KST.