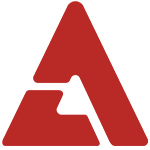 On the November 30th episode of SBS' 'Go Show', veteran singers Lee Seung Hwan, Yoon Sang, and Younha featured as guests. This episode especially caught the attention of viewers when Lee Seung Hwan revealed that his real age is actually more than what was listed on his profile.

MC Jung Hyung Don started off by asking Lee Seung Hwan, "You seemed to have removed your profile information from portal sites," to which the singer clarified, "Not directly, but my agency deleted it [on my behalf]. My age and height were deleted. I hid that I was actually 2 years older. When I made my debut, my manager lessened my age by 2 years and told the reporters, and I kept living like that. Around the year 2000 during a charity concert, I cried while confessing my real age. I hid that I was 2 years older for over ten years."

Lee Seung Hwan also further revealed the reason for the removal of his height on his profile as he added, "I'm also ashamed of my height. But apparently I was the only one who wrote down their actual height on their profile. Kim Jong Suh, Shin Seung Hoon, Kikwang, and Shin Hye Chul all apparently included the number '7' in their heights listed on their profiles," bringing laughter as he lamented about being one of the few to truly reveal his actual height.