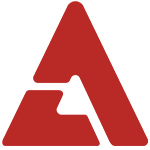 MBLAQ's Lee Joon recently expressed his feelings for Stellar's Jeon Yul.

For the upcoming broadcast of MBC Every1's 'Idol Manager', the cast played a 'rolling paper' game to see how they really feel about each other. During the game, Lee Joon was asked to choose between MBLAQ's on-screen managers Park Kyung Lim, Kim Sae Rom, and Stellar's Jeon Yul.

Lee Joon chose Jeon Yul, saying, "I hope you don't feel too uneasy and have a good time. I'm sorry that I couldn't take better care of you."

Park Kyung Lim remarked, "Lee Joon only took care of Jeon Yul. Now is the time to tell Jeon Yul. Tell her," making the two burst into awkward laughter. Fellow MBLAQ member G.O. then shared, "There's probably a signal [they use] that only the two of them know about."

Lee Joon defended himself and stated, "Haet Nim (Oh Yeon Seo), it's not like that. Really it's not like that," explaining himself to his on-screen wife who was not present.

Tune in for this hilarious episode on November 9 at 6PM KST.