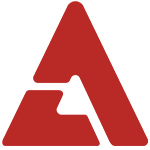 Lee Hyori has been discovered to be donating to children in North Korean schools.

On November 18th, a netizen left a negative mention on her Twitter saying, "My dislike for Lee Hyori has grown by 1000%. The importance of life is not only important on the left, but also on the right. Has she ever once thought of the rights of women living lives less than that of dogs, being starved to death, beaten, and raped?"

Lee Hyori responded to the tweet saying, "Of course. I think of them a lot. I've also donated to North Korean schools. Don't worry. Whether it be North or South or Africa, I believe that human lives and their rights are important everywhere."

The netizen responded back, "Oh, you donated to children in North Korean schools? Then I would like to take back I said earlier and apologize to you. I'd like to also say that I now see you in a different light and thank you for your generosity."

Other netizens commented back, "I didn't think she was doing something so great", "That netizen was so wrong", and "Lee Hyori is the bigger person."