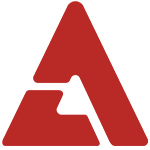 Lee Hi will be releasing her solo album soon.

YG Entertainmnent recently made a statement saying, "Lee Hi's first offline solo album will be released at the earliest in December and at the latest in January of next year. A lot of songs will be included on her first album, and we're still working on it. It will have a strong soul sound to it, but we haven't decided if it will be a mini album or a full length album."

Lee Hi's single "1, 2, 3, 4" has hit big on the music charts, and has stayed at the top spot on the various music charts ever since its release. Her large success has many people anticipating a physical album, so the announcement has brought excitement to the fans.