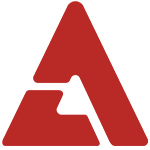 Singer Kim Tae Woo of "original idol group" g.o.d commented on the possibility of the members reuniting as a group.

On the November 15th episode of KBS 2TV's 'Happy Together 3', Kim Tae Woo discussed his time as a part of g.o.d, which disbanded back in 2006. Host Park Mi Sun suddenly asked, "[g.o.d isn't getting together again?]"

Kim Tae Woo hesitated as he answered, "It's a fond memory," to which Shin Bong Sun replied, "It'd be nice to see you all again."

However, the singer denied the possibility of future promotions as a group, claiming, "Park Jun Hyung hyung is kind of old," causing laughter.

In related news, the g.o.d members recently reunited for the first time on television in eight years.