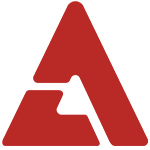 Actress Kang So Ra had a beauty contest with 'Madame Jung' of 'Gag Concert'.

On the 8th, she tweeted, "With Jung Tae Ho, Kim Dae Sung, and Song Byul Chul! They were much prettier(?) and cooler in real life.. Heh". She stood with the three men striking a cute pose, and showed off her small face between the two cross-dressing comedian men.

Fans commented, "Kang So Ra is going to be on 'Gag Concert'!", "Her face is so small", and "Three beautiful ladies and one cool guy".

As reported earlier, Kang So Ra as well as Song Ji Hyo and Han Sang Jin will be appearing on the November 11th broadcast of the show, so make sure to tune in!