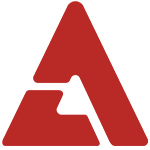 JYJ's Yoochun has transformed into a tough detective for his role in the new MBC drama 'I Miss You'.

In a still cut revealed on the 13th, a bruised Yoochun appears to be threatening someone. Yoochun plays the role of 'Han Jung Woo' who lost his first love through a series of cases and becomes a detective to find the perpetrator.

A representative from 'I Miss You' stated, "As he plays a homicide detective, he displayed his wild and fierce [side]. Please look forward to plenty of Yoochun's exciting action scenes [as the story unravels]."

Have you been watching 'I Miss You'?