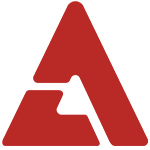 'Jeon Woo Chi' recently revealed new still cuts of UEE in a traditional black martial arts uniform as she filmed some of her action scenes.

UEE plays Hong Moo Yeon who has fallen under Lee Hee Joon's spell. Her character is the love interest of the main character Cha Tae Hyun and is the princess of his beloved country. However, she falls under a spell to lose all emotions and is controlled by the evil forces. She is a strong woman who doesn't fear death even when a sword is held to her throat, and can pinpoint the opponent's weak points even when she's in danger.

In the revealed photos, she dressed in a black martial arts uniform with her hair pulled completely back, looking more like an assassin than the princess her character is. The drama's representative said, "UEE is a cold ice princess in the drama, but in real life she's a mood maker who has a bright, happy personality. She's cute and her charming passion for acting gives strength to everyone on set. Please support UEE as she works hard on filming day and night".

The first episode of 'Jeon Woo Chi' will broadcast on the 21st.