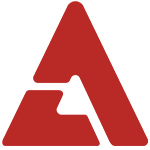 4minute's Gayoon and labelmate BTOB's Ilhoon are showing their support for Jiyoon and her new musical, 'My Love by My Side' through the release of a new song!

With the musical's first performance next month fast approaching, the production team has decided to greet fans ahead of the date with a digital album being revealed on the 16th.

For the upcoming release, Gayoon and Ilhoon will be revealing a remake of Kim Hyun Sik's song of the same name as the musical, "My Love by My Side". The remake will be putting on a fresh spin on the original ballad with the incorporation of an orchestra as well as electronic elements. With Gayoon's vocals and the rap of Ilhoon, the song will be a track fans won't want to miss out on!

The musical itself will include various hit ballads from the '90s as it tells a timeless love story. The first performance will be taking place on December 11th.