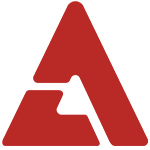 Comedian Yoo Sae Yoon's upcoming appearance as a host on tvN's 'SNL Korea' has been canceled according to his agency.

A staff member at 'SNL Korea' announced on the 31st that Yoo Sae Yoon would host the November 17th broadcast. The staff member stated, "As a natural born comedian, we hope that his many comedic talents will work well with Shin Dong Yup and the rest of the crew... We are also trying to get Yoo Sae Yoon's gag team members Jang Dong Min and Yoo Sang Moo to participate in some way as well."

However, Yoo Sae Yoon's agency announced on the same day that he would be unable to appear, stating, "Yoo Sae Yoon will not be appearing on 'SNL Korea'. It's difficult as it's at the same time as his appearance on E Channel's 'Solid Family' and [he's busy with] other scheduled events."

In related news, Yoo Sae Yoon will appear on the November 29th episode of MBC's 'Knee Drop Guru'.