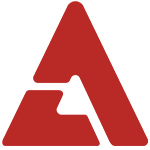 There has been high anticipation for the upcoming episode of 'Go Show' after photos of IU, miss A's Suzy, and Brown Eyed Girls' Ga In backstage were revealed.

Upon arrival on the set, the three popular female idols were met with high enthusiasm from the host panel, which includes actress Go Hyun Jung, Yoon Jong Shin, Jung Hyung Don, and Kim Young Chul.

When the news of IU, Suzy, and Ga In's guest appearances began to spread online, netizens commented, "Guests Ga In, Suzy, IU? I must see this!", "'Go Show' is amazing. Suzy! IU! Ga In! Love them", and "Those three? I'm really excited".

This episode of 'Go Show' will air on November 2 at 11PM KST on SBS TV.