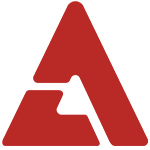 Lee Hyori revealed her vegetarian brunch menu.

On October 31, Lee Hyori shared the below picture of her meal and tweeted, "Brunch."

The shared picture showed Lee Hyori's vegetarian meal of red bean porridge and two vegetarian side dishes.

Lee Hyori is well-known for her eco-friendly, vegetarian lifestyle as well as her stance on meat and animal rights. She previously shared, "I don't oppose eating meat, but there are animals that are painfully raised to meet the demand for it. Also, grains that are not available for starving children are being used as livestock feed to fatten up the animals. After thinking that eating too much meat isn't right, I've been trying to reduce my intake."

Netizens commented, "It's good to see Lee Hyori practicing her vegetarian lifestyle in her daily life", "The menu looks good, should I try it too?", and "Lee Hyori's vegetarian menu must be the secret to her body".