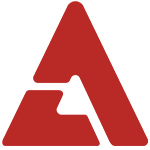 On the 21st, 'Superstar K4' released profiles of the show's remaining contestants on Twitter.

The profiles included information like the contestants' careers, nicknames, ideal types, what they would spend the prize money on, and more.

However, what has piqued the interest of many are the male contestants' picks for their ideal woman. In particular, Jung Joon Young's ideal woman, actress Eum Ji Won, has garnered much interest.

'Superstar K4' maknae, Yoo Seung Woo picked Davichi's Kang Min Kyung as his ideal woman, while Roy Kim picked Han Hye Jin as his dream girl.

Kim Jung Hwan chose the glamorous Kim Sa Rang, while Bae Jae Hyun picked IU as his perfect match. The members of Dickpunks all picked different celebrities as their ideal women: Kim Jae Hong chose Kim Tae Hee, vocalist Kim Tae Hyun chose Cha Ae Ryeon, Park Ga Ram went with Moon Geun Young, and Kim Hyun Woo chose SISTAR.

Park Ji Yong of Honey G chose Lee Min Jung, while Kwon Tae Hyun picked Suzy.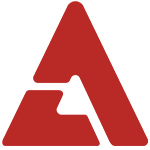 Another point of interest came from Roy Kim, who stated he would donate the entirety of the prize money if he wins. With different theories for his reasons floating around, most fans have speculated that the singer will donate all the money because his father is the president of a large company.

In addition, Kim Jung Hwan chose 16-year-old Yoo Seung Woo as his biggest rival. Kim Jung Hwan has already repeatedly stated that he and Yoo Seung Woo have a similar musical style and that he considers the younger male a rival. The two have agreed to determine who is superior.

With the elimination of Ahn Ye Seul and Yeon Kyu Sung on the 19th, Jung Joon Young, Kim Jung Hwan, Yoo Seung Woo, Roy Kim, Dickpunks, Hong Dae Kwang, and Honey G have advanced on to the 'Top 7'.