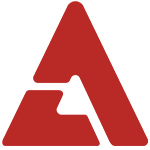 Stories behind the casting of several SM Entertainment artists have been revealed, attracting much attention from fans and netizens online.

A post in an online community revealed a few of the stories behind the  street casting of the artists, who attracted the attention of SM Entertainment employees and insiders.

TVXQ's Changmin is reported to have been noticed during a game of badminton, while Super Junior's Kangin was spotted while on an elephant ride at an amusement park with his friends. Girls' Generation's Seohyun was noticed by a manager while on the subway. EXO-K's Sehun was spotted by a manager while eating at a street food stand, and then followed by the manager for 30 minutes until he was successfully cast as well.

The artists cast successfully by the SM managers started their lives as trainees, and they've are now promoting as members of very popular groups.

Netizens commented, "SM's casting stories... Honestly, appearance is important for idols too", "The casting is based on looks? Changmin and Seohyun are great singers too", and "SM's casting stories, the managers have great eyes".